About
The PND association is a disease organization representing children and families who are affected by a pediatric neurotransmitter disease.
We currently represent the following dopamine related pediatric neurotransmitter diseases:
Our mission is to help children and families who are affected by PND's, support the identification of new PND's, find better treatments and ultimately a cure for those diseases that are already known.
The PND Association is a non-profit, voluntary organization.
Proud member of the Genetic Alliance.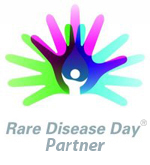 News
Article from the Michael J. Fox Foundation.
Report from the Parkinson's Action Network's (PAN) Research and Public Policy Forum held February 25-27, 2013.
If you would like to join our facebook support group and be in touch with other families please register
Welcome New Advisory Board Members
Welcome new members of the M&S Advisory Board, William Rhead, MD, PhD, Krystof Bankiewicz MD, PHD, Wang-Tso Lee, MD, PhD, Michael Rotstein MD and thank you to our longtime members and Chairman Darryl De Vivo, MD.
Welcome Roger Ahlers
Welcome to new board member Roger Ahlers , longtime PND member
A musical night including silent auction and raffle will be held on April 6th, 2013 at Deewan Banquet Hall, Piscataway, NJ.
The PND Association has been involved with this project and to date has provided $40,000 in funding with an additional funding commitment of $10,000 in March 2013.
Seeking patients with GTPCH, TH, and AADC for dystonia stem cell research project.
Information about the PND Association/ MJ Fox meeting. Read more.
PAN is the unified voice of the Parkinson's community advocating for better treatments and a cure.
The PND Association sent a group of representatives to participate in the International AADC Conference on October 6th.
Report Of a Case of Double Vision
Article by Rick Rader, MD, Editor-in-Chief Exceptional Parent Magazine. View Article [pdf]
Events
The PND Association is a 501(c)3 non-profit volunteer organization. We are supported by the many generous people who hold fundraising events and make tax deductable donations.

Medical Symposiums
| | |
| --- | --- |
| | on Pediatric Neurotransmitter Diseases May 18-19, 2002 Annals of Neurology Vol 54 Sup. 6 2003. |
| | The proceedings have been published in the Journal of Inherited Metabolic Disease Volume 32 No 3 June 2009 |