About
The PND association is a disease organization representing children and families who are affected by a pediatric neurotransmitter disease.
We currently represent the following dopamine related pediatric neurotransmitter diseases:
Our mission is to help children and families who are affected by PND's, support the identification of new PND's, find better treatments and ultimately a cure for those diseases that are already known.
The PND Association is a non-profit, voluntary organization.
Proud member of the Genetic Alliance.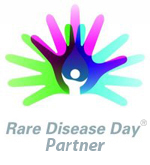 News
PND is pleased to announce an award to the laboratory of Dr. Ellen Hess at Emory University to study TH deficiency. In 2006, PND funded the laboratory of Dr. Ellen Hess to make the first ever (and still the only) mouse model of TH deficiency. This mouse has a mutation in TH that also causes TH deficiency in humans. ...read more
Awards up to $107,500 to Research On Behalf of Pediatric Neurotransmitter Diseases
Clinical Trial
We are overwhelming pleased to share that the AADC Gene Therapy Clinical Trial has been approved by the FDA. Although it has taken so long, to long for our children, we needed to make sure that the best of the best were involved and that it would be safe for the children.
Thank you to Krystof Bankiewicz and his team, Darryl De Vivo and Toni Pearson for their ongoing commitment and relentless efforts to get this clinical approved. Also thank you to Venu and Priya Kannusamy whose efforts were tremendous in providing the funds and support to come this far.
We will post updates as received and may this be a future treatment to end AADC and help our children.
Nancy Speller President PND Association
Article from the Michael J. Fox Foundation.
Report from the Parkinson's Action Network's (PAN) Research and Public Policy Forum held February 25-27, 2013.
If you would like to join our facebook support group and be in touch with other families please register
The PND Association has been involved with this project and to date has provided $40,000 in funding with an additional funding commitment of $10,000 in March 2013.
Seeking patients with GTPCH, TH, and AADC for dystonia stem cell research project.
Information about the PND Association/ MJ Fox meeting. Read more.
PAN is the unified voice of the Parkinson's community advocating for better treatments and a cure.
The PND Association sent a group of representatives to participate in the International AADC Conference on October 6th.
Report Of a Case of Double Vision
Article by Rick Rader, MD, Editor-in-Chief Exceptional Parent Magazine. View Article [pdf]
Events
The PND Association is a 501(c)3 non-profit volunteer organization. We are supported by the many generous people who hold fundraising events and make tax deductable donations.

This is a VIRTUAL 5k hosted by Alexandra (Alex) Reigner, and her family, to raise awareness and funds for the Pediatric Neurotransmitter Disease Association. We came up with the idea for a VIRTUAL 5k so friends and family, EVERYWHERE, can participate and show support for Alex and the PND Association.
Use any fitness/running app, or go on line to determine your 5k (3.1 mile) route. Then, share your 5K completed course, along with photos of you, your friends, and/or your family at your finish line, sporting your Amazing Alex 5k t-shirts on our Facebook or Instagram pages using #AmazingAlex5k.
If you're unable to do 3.1 miles, no worries! The awesome part about a VIRTUAL 5k is that you can run,walk, roll, ride, skip or hop whatever distance you are able, the weekend of May16-17, 2015. To become a member of Amazing Alex's VIRTUAL 5k team, help us raise funds and awareness by registering, sharing our pages, or donating today!
Congratulations to LaRee and Roger Ahlers for another successful Putt for PND golf fundraiser to support TH research and the PND association. A big thanks to everyone who made this event a success!
Medical Symposiums
| | |
| --- | --- |
| | on Pediatric Neurotransmitter Diseases May 18-19, 2002 Annals of Neurology Vol 54 Sup. 6 2003. |
| | The proceedings have been published in the Journal of Inherited Metabolic Disease Volume 32 No 3 June 2009 |